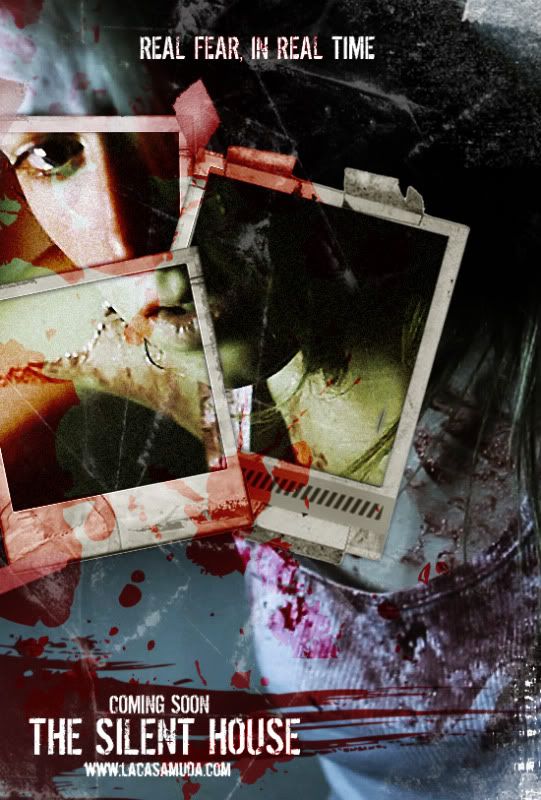 I got an email earlier in the week by Gustavo Rojo of Tokio Films, who directed a Spanish horror film called
THE SILENT HOUSE
(
LA CASA MUDA
). It's a 74-minute horror film done in a single shot (
which definitely grabbed my attention
). He wanted me to plug the film on this blog - so here it is. Check out the teaser trailer and show some support to indie horror filmmakers. And please repost this on your blogs if you can. Thanks.
"
A few days after the Spanish Teaser Trailer was released, executives from some of the most important production company of Hollywood have shown interest in seeing it once it is finished and acquire the rights. The film is still at audio post production, and is expected to be finished in march. "The silent house"teaser trailer with Engish subtitles has come. Perhaps we may see the remake soon!!!
"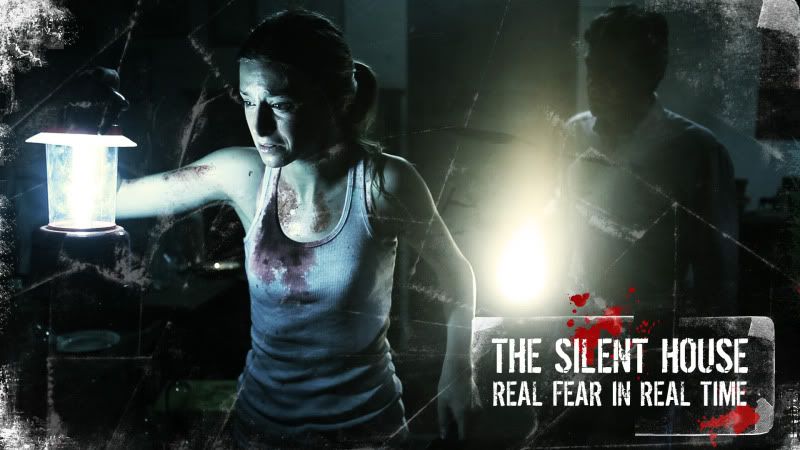 The film is directed by Gustavo Hernandez, photographed by Pedro Luque (
reknown for his worldwide success in "Ataque de Pánico"
) and produced by Gustavo Rojo, at an amazingly low budget which amounts to US$ 6000. "The silent house" digs deeply into the unexplored subject of psychological terror, and the story runs through a terrifying story through a single continuous shot. This makes the film unique in the audiovisual market since it was filmed with a SLR digital, to be more precise, a Canon EOS 5D Mark. The film is therefore the first one in Latin America and the second one in the world to have been filmed by a photograph camera. This makes it the first film of horror in the world to have been filmed with this particular narrative language.
To be filmed in one single shot implies that the sequence is filmed in one go, without cuts, and the camera movements need a prior careful and meticulous planning which leads the viewer to share each one of the experiences of the character.
Laura (
Florencia Colucci
) and her father (
Gustavo Alonso
) settle down in a cottage which seems to be off the beaten track in order to update it since its owner (
Abel Tripaldi
) will soon put the house on sale. They will spend the night there in order to start the repairs the following morning. Everything seems to go on smoothly until Laura hears a sound that comes from outside and gets louder and louder in the upper floor of the house. Wilson goes up to see what is going on while she remains downstairs on her own waiting for her father to come down. The plot is based on a true story that happened some time ago in a small village in Uruguay. "
La Casa Muda
" focuses on the last seventy eight minutes, second by second, when Laura intends to leave the house which hides an obscure secret and she hopes to leave unharmed.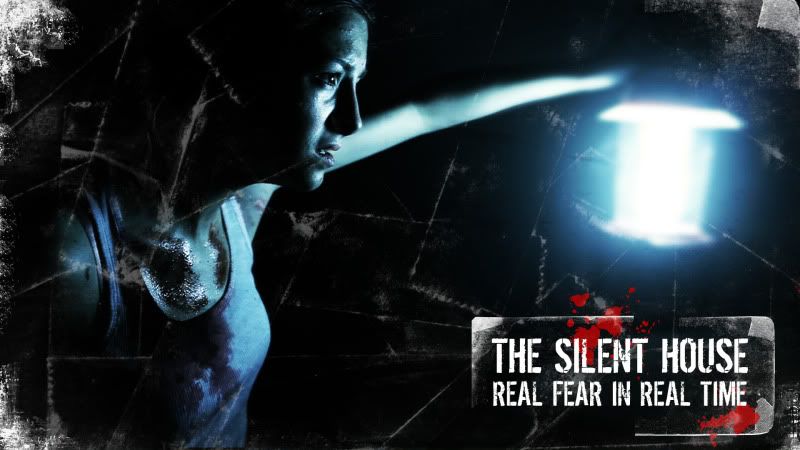 REAL FEAR IN REAL TIME, this is the most remarkable underlying feature of the film which will not go unnoticed by all those who may be willing to experience this different and disturbing filming experience.